Thanks to the magic of CGI, now taht's possible. Introducing, the first branch of the Pie Hole. Notice that this is *not* Papen City.
And if anybody wants another image of the Pie Hole Too in a different angle, let me know then.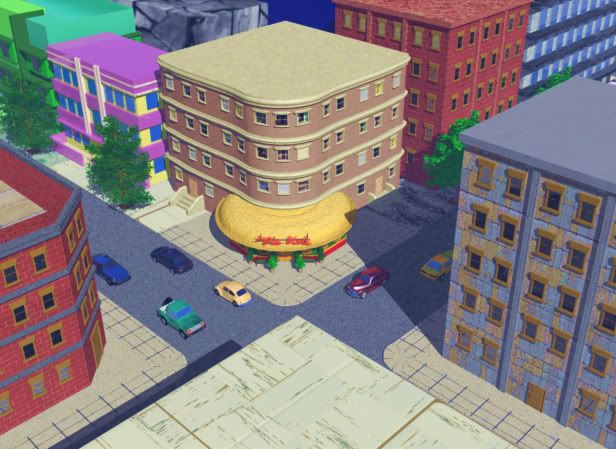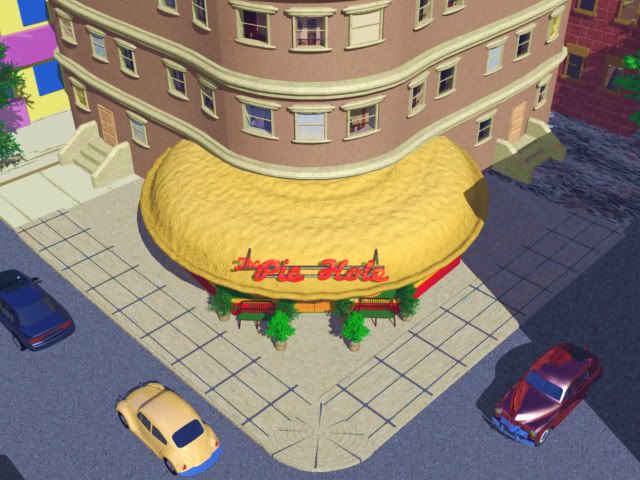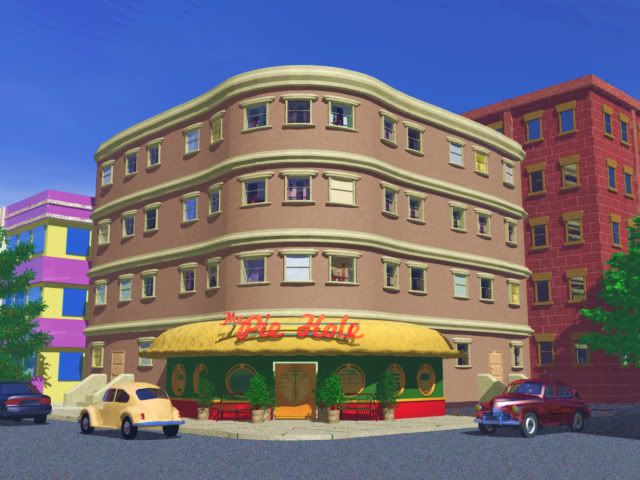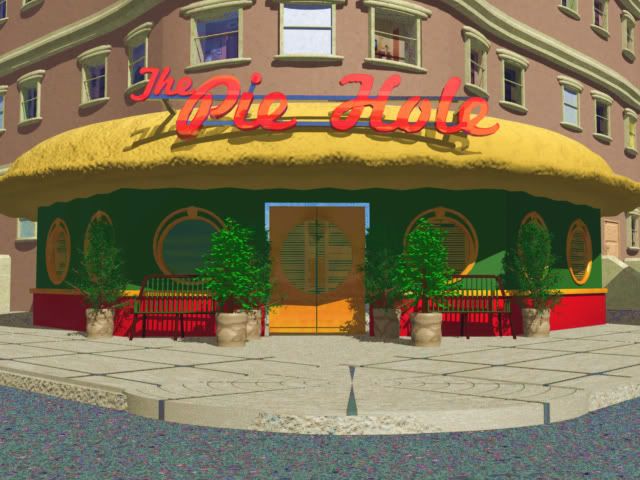 Just imagine what it would be like if there was a Pie Hole franchise system, so that each and everyone of us could enjoy Pie Hole pies in our respective cities. With that in mind I thought it was about time we imagined other branches of this fantastic eatery.